︎

NEWS

---
17.June 2021

"DIRT DEVIL 550 XS"at Palm Springs ShortFest

The film is selected for Best Live-Action Short.

---
12.June 2021
"OSZILOT"
concert at Schlachthof Zürich
by Guerilla Classics
We are pleased to be performing OSZILOT in a very special place in Zurich: in the imposing hall of the largest slaughterhouse in Switzerland. After half a year of experimenting and composing behind closed doors, #guerillaclassics lured us out of our chambers again. Their specialty is to present musical performances in unconventional locations.
OSZILOT is an audiovisual interplay of lost objects, vibrations, bodies, time and gravity.
www.oszilot.com

12.June, 20:30 - 21:30, Herdernstrasse 59.
Get your ticket here.
(Limited visitors)


---
22.Jan 2021
"DIRT DEVIL 550 XS"
at SOLOTHURNER FILMTAGE

"Dirt Devil 550 XS"
will be available as online stream during 22-25.Jan 2021
here
.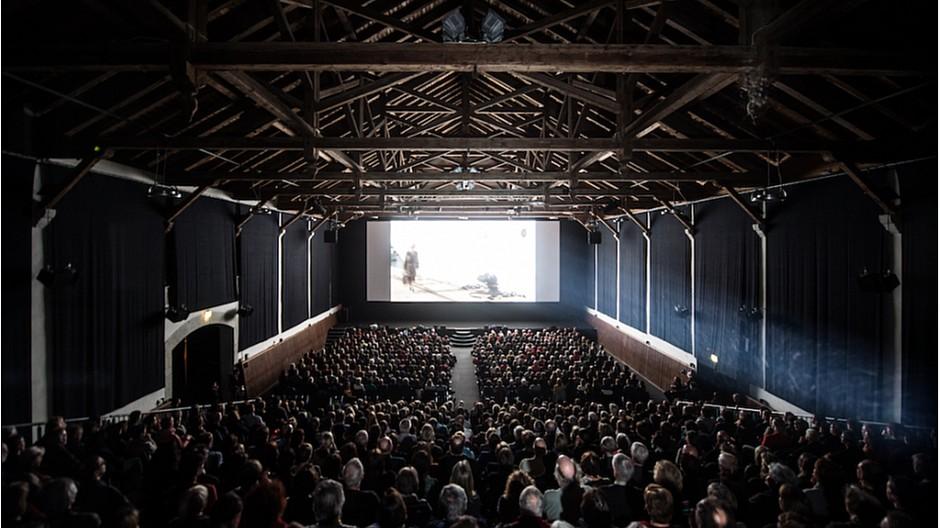 ---
08.December 2020
"EPILOG"
at LEUVEN INTERNATIONAL FILM FESTIVAL

The film
"Epilog"
is selected for the Belgium Film Festival, which will be held online during 05-12.December 2020. You can get
online access here
.
---
"Concert
Performance OSZILOT

Luc
und Rolf will give a concert,
4.December 2020
, 20:00, Herdernstrasse 56, Zurich - during the "Best-Of-Visarte at ArtCon".
---
"EPILOG"
at LEEDS INTERNATIONAL FILM FESTIVAL

The film
"Epilog"
is shown in the "
International Louis Le Prince Competition
", which will be held online during 03-19.November 2020.
https://
www.leedsfilm.com/whats-on/madness-and-civilisation-international-short-film-competition-5/
---
"THE GAME"
wins a price for best Editing

The Sulmona International Film Festival 2020 in Italy honours the Editing of "THE GAME":
"For the ability to use the editing as a second (and perhaps first) direction, developing multiple dramaturgical points of view and inspiring the viewer through a precise design with great narrative balance."

"THE GAME" also won the price for "Best Short Documentary".
---
"DIRT DEVIL 550 XS"
International Premiere at CURTA CINEMA in RIO DE JANEIRO

The film "
Dirt Devil 550 XS
" participates in the brazilian film festival, which will be held online during 20-27.November 2020.
https://curtacinema.com.br/
---

"THE GAME"World Premiere at BIENNALE in VENICE




The Documentary "The Game" will celebtrate its premiere at the 77th Venice International Film Festival 2020. 10.September 20:00.

Director: Roman Hodel
Editor: Rolf Hellat
Producer: Ensemble Film, Franziska Sonder



A whistle. The crowd roars. Players protest. In the middle of it, the referee. He decides - and directs the energy of an entire stadium.

06.Nov 2020Expanded Cinema, Casino Theater, Winterthur, www.kurzfilmtage.ch

02.August 2020Les Digitales, Parc de Montbenon, Lausanne, www.lesdigitales.ch

24./25.Juli 2020
Hyperlokal, Grubenstrasse 39, Zurich, 21:00, www.hyperlokal.ch
A concert in which objects create a new form of oscillatory music.
Luc Gut
and Rolf Hellat play sculpture instruments that use sensors to generate sound through their own oscillation. An archaic physical world is linked to digital sound synthesis.
OSZILOT invites you to reflect on the meaning of time, gravity and music.
www.oszilot.com
S
---
PREMIEREShort Film EPILOG

3 Short FilmsKir Royal, Langstrasse 62, Zurich

17:00 Apéro
17:30 Short Films
18:15 Post-Apéro

Program:
– "EPILOG", fiction, 10 min, Director: Rolf Hellat
Von Auf- und Abgängen in einem überreifen Sonnenblumenfeld.

– "RAKIJADA", documentary, 19 min, Director: Nikolas Ilic
Durch die Schnappsolympiade in die serbische Seele. Ein beschwingter Film aus einem Dorf, das Widerstand leistet.

– "22:47 BUS LINIE 34", fiction, 10 min, Director: Michael Karrer
Nacht in einem Bus in dem die Stimmung kippt.


H


---